Saskers is a professional in the field of snow removal throughout Poland. We have been successfully operating for many years, specializing in comprehensive snow removal services that cover various types of roofs, from flat to multi-pitched, as well as custom structures. Our company is proud to have collaborated with numerous renowned facilities such as PGE Narodowy, Lot Ams, TVP, as well as private clients.
THE SCOPE OF OUR SNOW REMOVAL SERVICES
Handling Complex Tasks – Roofs, Icicles, and Snow Drifts Are No Challenge for Us. Our snow removal services encompass three main areas:
Roof snow removal: We clear accumulated snow from roofs, regardless of their structure, ensuring thorough and effective snow removal.
Icicle and snow drift elimination: We also focus on eliminating icicles and snow drifts, which can pose potential hazards to pedestrians.
Snow plowing and removal: We not only remove snow from roofs but also handle snow plowing and removal from the premises.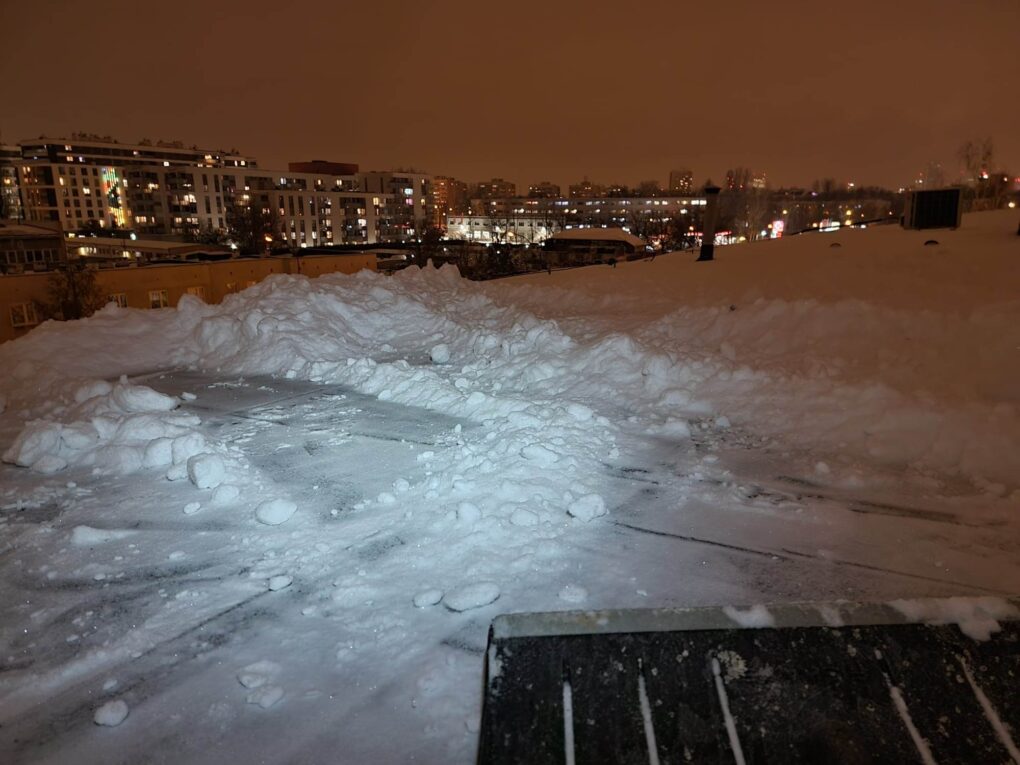 SAFETY AND PROFESSIONALISM IN SNOW REMOVAL
Why choose SASKERS for snow removal tasks?
Snow removal from roofs is a task that cannot be taken lightly. Accumulated snow on the roof represents a significant load on the structure, especially during thaw periods and when saturated with winter rain. Moreover, improperly conducted snow removal can be a danger to pedestrians, particularly in cases of uncontrolled snow masses sliding from great heights.
The accumulation of snow on the roof also carries the risk of damaging infrastructure, such as internet cables or roofing elements like snow guards or gutters. To prevent these potential issues, it is advisable to entrust snow removal work to professionals.
Saskers guarantees not only the safety of pedestrians but also the preservation of the roof's integrity and the entire infrastructure. Our company has the necessary experience in using alpinist techniques, enabling us to efficiently operate even on hard-to-reach roofs.
In summary, snow removal from roofs and the elimination of other winter-related hazards are tasks that demand a professional approach. Saskers, with its experience and equipment, is ready to meet any challenge, ensuring safety and quality in every project.
See how we deal with work at height at this link. Please contact us directly for pricing the service.