As a company with many years of experience, we perform specialized audits of steel structures of halls, buildings and other facilities. We have full technical facilities to conduct inspections and repairs. We have repeatedly performed inspections and repairs of steel structures in buildings, halls and hangars.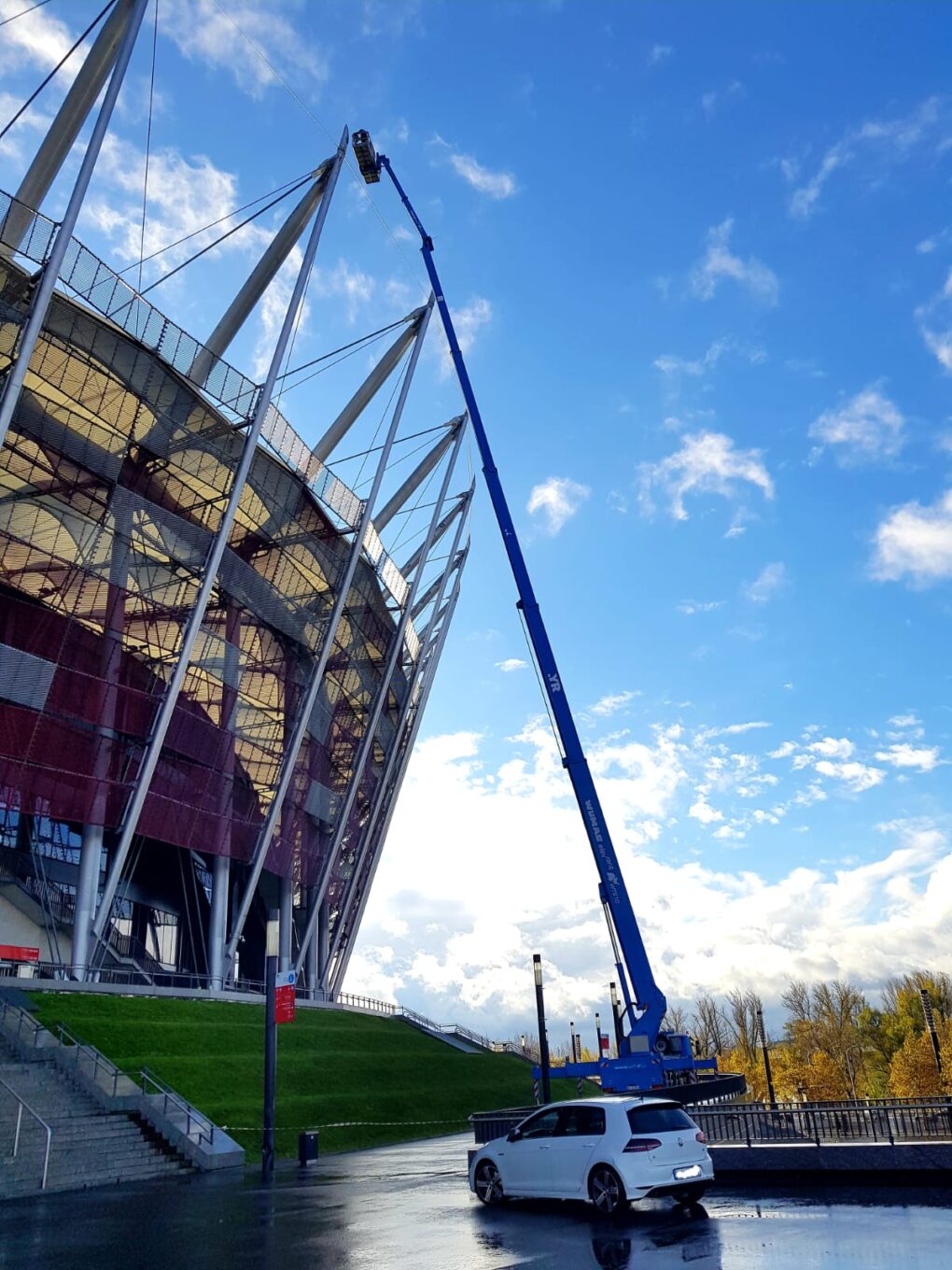 WHAT ARE THE DUTIES OF THE STEEL FACILITY MANAGER?
Steel structures are subject to mandatory periodic technical inspection.The construction law in Poland obliges the owners of facilities with steel structures to regularly inspect, repair and repair faults. The results of our review of steel structures are agreed with the facility manager and we proceed to the necessaryrepairs to restore the steel structure to full technical efficiency.
See how we weld and screw a damaged steel structure
STEEL CONSTRUCTIONS - WHAT CAN WE DO FOR YOU?
As part of the maintenance works on steel structures, we offer painting, anti-corrosion protection, improvement of welds, repair of bolted connections - twisting, welding and all specialist repairs and renovations. We use car lifts and our own climbing techniques, also in hard-to-reach places. Please contact us for consultation and valuation of the scope of inspection, maintenance and repair in the Contact us menu. We are also waiting at the following numbers: +48 660 824 999 or +48 501 288 080